Archaeology is the study of the ancient and recent human past through material remains. It is the principal way to learn about humanity's ancient past. In Iowa, archaeologists identify and study the sites, artifacts, and physical remains that make up the past 13,000 years of human settlement.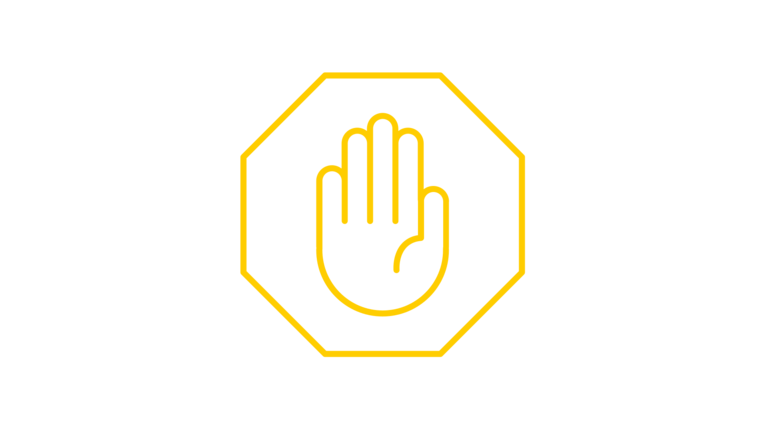 What should you do if you accidentally encounter human skeletal remains or a burial site?
Both archaeology (using the diphthong "ae") and archeology (without the second "a") are accurate spellings of the word in the English language. The variant "e" spelling became widely used by printing presses in the late 19th century, resulting from a decision by the U.S. Government Printing Office to economize printing. The National Park Service and various state governments adopted this version.
OSA uses the traditional diphthong when spelling archaeology and its derivatives. The formal name for the Iowa Archeological Society, however, does not use the diphthong.  
Archaeologists who study the ancient Native American past are moving away from using the term prehistoric. Many of OSA's Tribal partners and Indigenous communities across North America feel that this term expresses "before history" and implies that anything before the arrival of Europeans is not "history." For this reason, OSA is shifting to the terms "precontact" and "ancestral Native American," with the latter reinforcing the connectedness of these ancient people with modern Native Americans. One exception in Iowa is the archaeological time period designation, "Late Prehistoric," which has been used as an official term for decades and is embedded in the literature.

You will see examples of OSA outreach materials from previous years that use the term prehistoric. All revisions and future materials will not use this term.
The terms below are not terms created or used by Native Americans descendant to Iowa to refer to their ancestors. They should be applied to a time period or archaeological culture and not as names for a group of people. OSA has not always done this in the past, and you will see evidence of this on outreach materials from previous years. However, revisions and newly created content will not refer to people as time periods, e.g. "the Paleoindian people" or "Oneota people." Alternatives could include, "People during the Paleoindian time period" or "The Oneota cultural tradition."
The term "Late Prehistoric" refers to a time period designation created by archaeologists to help define the chronology of Iowa's archaeological past. This archaeological time period begins approximately A.D. 900-1000 and ends with the arrival of Europeans. The Late Prehistoric time period is characterized by significant Indigenous technological innovations and adaptations such as large-scale agriculture focused on corn, year-round villages and settlements, use of the bow and arrow, and increased social and economic complexity.
Mill Creek, Glenwood, Oneota, and Late Great Oasis are archaeological terms for cultural designations based on material evidence for regional/geographical, temporal, and technological patterns. Regionally, Mill Creek sites are found in northwest Iowa, Glenwood sites in far southwest Iowa, Great Oasis sites mostly in central to northwest Iowa, and Oneota sites across the state and beyond. We have learned from archaeological research and through Indigenous oral histories shared with us that the people in the cultural tradition that archaeologists refer to as Oneota are direct ancestors of today's Iowa (Ioway), Ho-Chunk (Winnebago), Oto, Missouria, Ponca, and Omaha tribes while the Mill Creek archaeological culture is ancestral to today's Three Affiliated Tribes (Mandan, Arikara, and Hidatsa), among others. The Glenwood archaeological culture is likely ancestral to many Tribes historically known from the Plains.
Many people think that if they let professional archaeologists know where they find artifacts, this will be public knowledge and their best spots will be revealed to other collectors.
Fact: OSA will NOT reveal your collecting spots to the public. Archaeological site locations are confidential. When a site is added to the Iowa Site File, archaeologists use this contextual information for comparative research or to help them identify additional sites in the area. If a ground-disturbing project funded by state or federal monies contains a recorded site within its area of potential effect, archaeologists may do further investigations at that location to determine the site's eligibility for the National Register of Historic Places and make a plan for either avoidance or further mitigation.
Fact: We will absolutely not take away your artifacts. With over four million objects and counting, we do not have the space to curate everything we learn about!
By law in Iowa, artifacts belong to the property owner. If you collect artifacts on someone else's private property, it is illegal to take anything without their permission.
It is also illegal to collect artifacts from any local, county, state, or federal private lands, and those artifacts belong to that public land owner. If you find artifacts while on public lands, LEAVE THEM where you found them. It is incredibly helpful if you take photos of the artifact in context, record the site location, and share that information with OSA and the park staff. 
Regarding Water Ways
The State of Iowa owns the channel bottom and streambanks up to the ordinary high-water mark for meandered rivers, such as the Des Moines River. Beyond the high-water mark is a mix of public land and private ownership. The beds and banks of non-meandered rivers and streams belong to the landowner on either side. 
Fact: Having an archaeological site on your property has no tax implications or requirements, and OSA is not a landowning or managing agency. With the exception of burial sites, an archaeological site on your property does not limit any construction activities unless federal funds/permits or local ordinances apply. When federal funds or permits are not involved in a ground-disturbing projects, the OSA relies heavily on the cooperation of land owners to take the steps necessary to protect, preserve, or salvage archaeological discoveries. Learn about conservation easements as an option for accommodating land owner use while protecting archaeological sites.